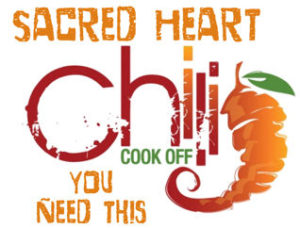 The 4th annual Sacred Heart Knights of Columbus Chili Cook Off is scheduled for February 11th. Mark your calendars and get ready to taste some really great local chilies. Business and individual categories will be available.
Some businesses who have already committed are Two Scotts Barbecue, Matchbox Diner and  New Holland Knickerbocker.
Parishioner chilies include Cibus Gustatus Optimi, Smoking Joe chili, Deer Camp, Nonna's Italian Chili and Lelly's Kickin chili.
More details to come.
Check out the details from last year here.