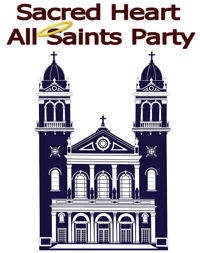 Follow this link to register for the 2017 party.
The Sacred Heart Knights of Columbus were proud to help sponsor another great All Saints Party on Monday, October 31. The party immediately followed the 5:30pm Mass where kids were encouraged to attend in their favorite saints costume. Dinner, costume contest, kids games and treat bags all followed Mass. Below are a few pictures which were taken at the party. If you have pictures from the party, please send them to SacredHeartgr@gmail.com. We will try to include as many as possible in the slideshow below.
Below are pictures from the 2015 party.