Our council is proud to plan and support the Sacred Heart Corpus Christi procession. Well over one hundred and fifty parishioners participated again in this year's two and one half mile procession. This year, like last, the Sacred Heart procession stopped to bless our local home bound parishioners. It is wonderful to see the joy in the parishioner's faces when we bring Jesus to them in the procession.
We celebrate the great mystery of Christ's presence among us! We walk the streets of the Westside with Jesus, in the Most Holy Sacrament of the Eucharist, with singing, bells, flowers, and incense, We follow the traditional custom of Poland and central Europe stopping at three altars, reading the beginning of each Gospel, and bless the four corners of the Earth and our home bound parishioner's abodes!
Our council helped plan and coordinate the route and homes that the procession stopped at. We provided canopy carriers, crossing guards, support vehicles with ice cold water to keep everyone on the procession safe and hydrated. Our council members also setup altars in the home bound parishioners yards. It was a privilege to help make this day special for a few home bound parishioners.
The procession starts by processing over the Infiorata, also known as a flower carpet. It is an Italian tradition of paving the streets with flowers to give honor and glory to Jesus in the Most Blessed Sacrament.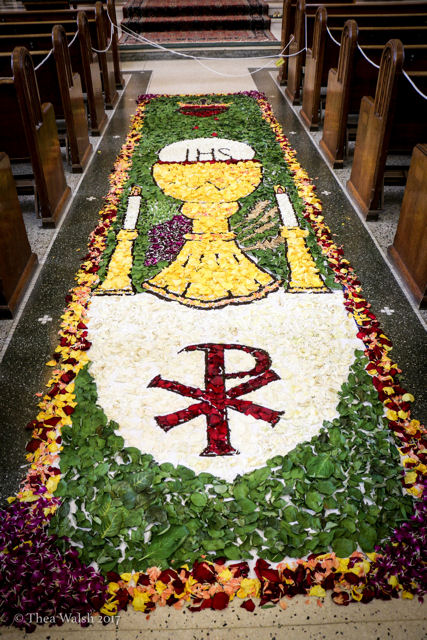 The procession stopped at parishioners homes to pray and bless the home.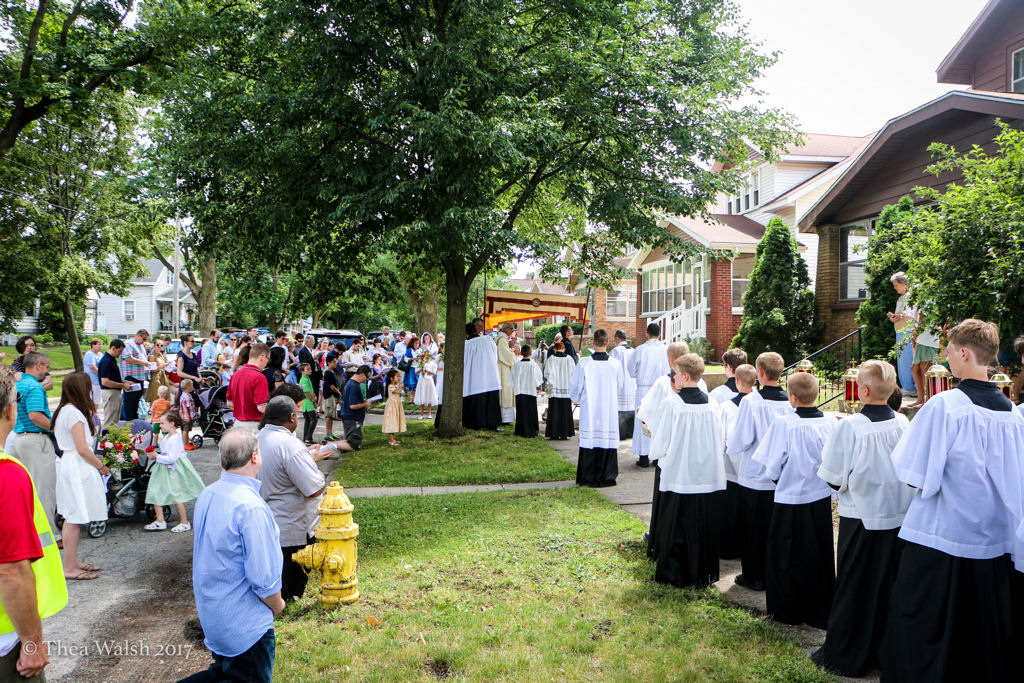 The procession spanned multiple city blocks.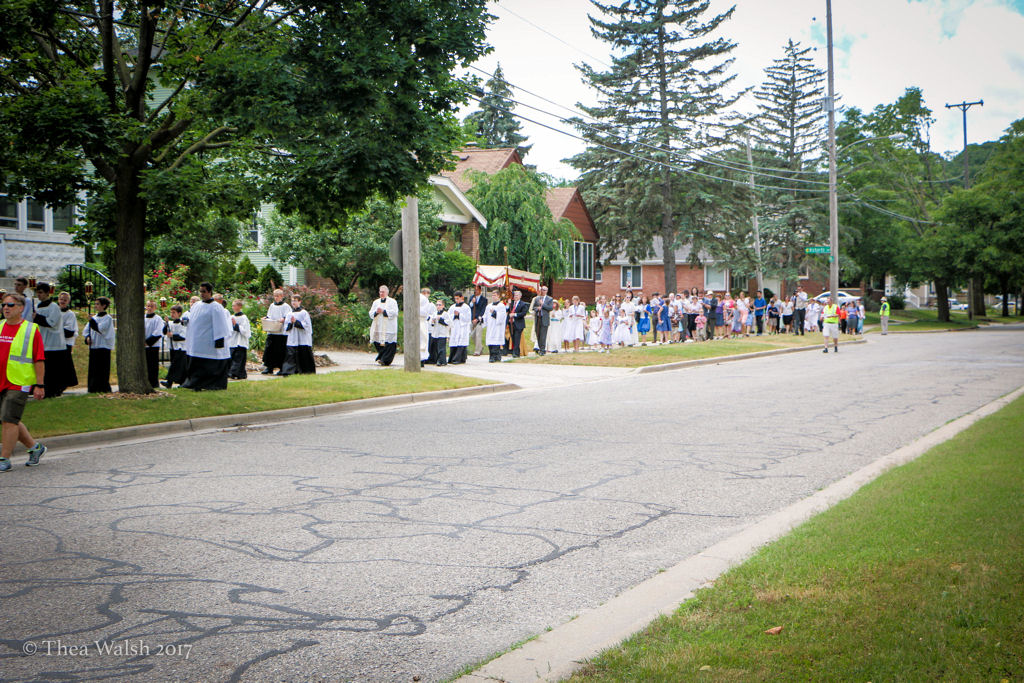 The Knights and GRPD worked together to insure safety for those in the procession.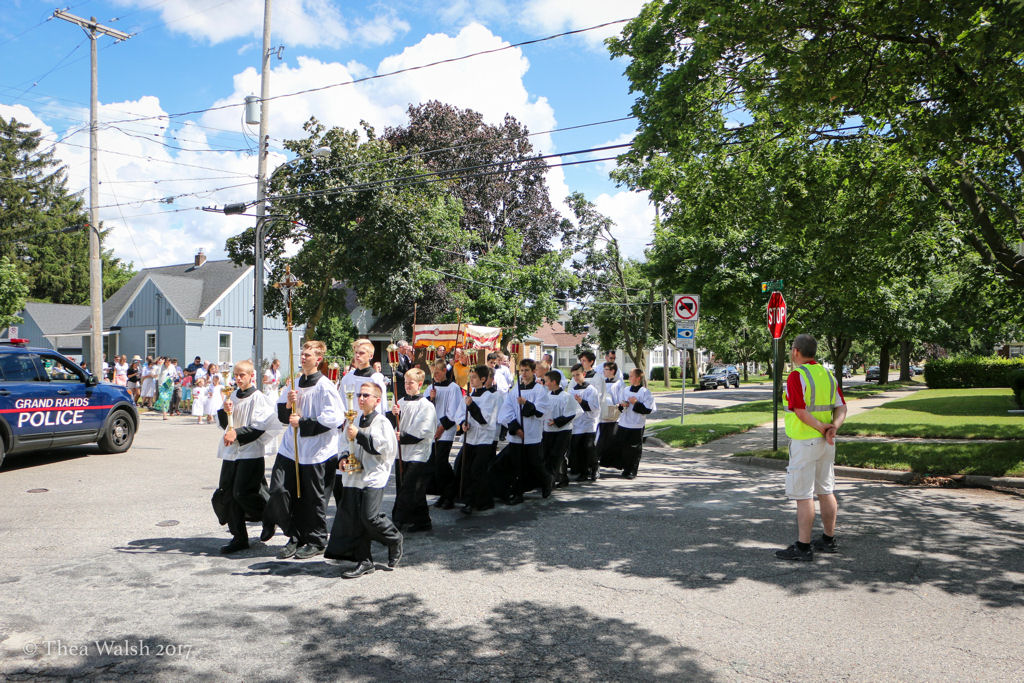 The procession ended with prayers at Sacred Heart and then a celebration in the parish courtyard.