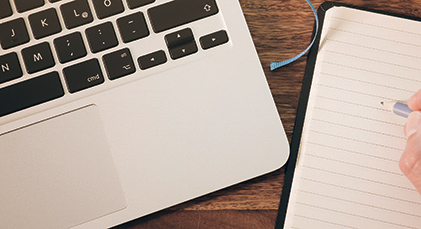 The Sacred Heart Knights are once again offering the Catholic Citizenship Essay Contest council level competition to all Sacred Heart students from 8th through 12th grade. Winners at the council level will move on to the diocese and state level of the competition. Winners at the state level move on to the international level of the competition.  This year's theme is:
How does your family keep its Catholic Faith in Action?
"Faith in action is love, and love in action is service. By transforming that faith into living acts of love, we put ourselves in contact with God himself, with Jesus our Lord." – Saint Mother Teresa
As Catholics, we are called to joyfully and enthusiastically live our faith. But in a world of increasing noise, constant activity, and so much self-interest, sometimes it can feel impossible to focus on what is truly most important: our families, our communities, our faith, and our Lord. Jesus challenged his disciples: "As the Father has sent me, so I send you" (John 20:21, NABRE). He sends us. How have we taken up the call?
Our Catholic faith is the starting point of all our actions. In ways both large and small, our families constantly rise to Christ's challenge. In an essay of 500-750 words, reflect on how your family puts its Catholic faith in action, every day. This could be through daily prayers as a family, volunteering to help the less fortunate in your community or even just reminding those in your life of how much they mean to you.
Guidelines and requirements:
Essays must reflect the assigned theme and topic, and be submitted by November 21st.
Essays must be the student's original work.
Essays must be typed on 8 ½" X 11" paper, one sided, double spaced, with one-inch margins.
Essays must be between 500 and 750 words long.
The student's name should appear only on the official Knights of Columbus
Essay Contest entry form which should be stapled to the essay.
All entries become the property of the Knights of Columbus and will not be returned.
Essays can be submitted to the  Academy or Rectory office by close of day on Wednesday, November 21st, but must be stapled to an official entry form.