In August, the Sacred Heart Knights of Columbus donated $5,000 to HELP Pregnancy Aid as part of the new ASAP program. Grand Knight Jason Bargenquast presented our check to Paula Veneklaus, director of HELP. By taking advantage of the ASAP program the total donation to HELP was $5,400.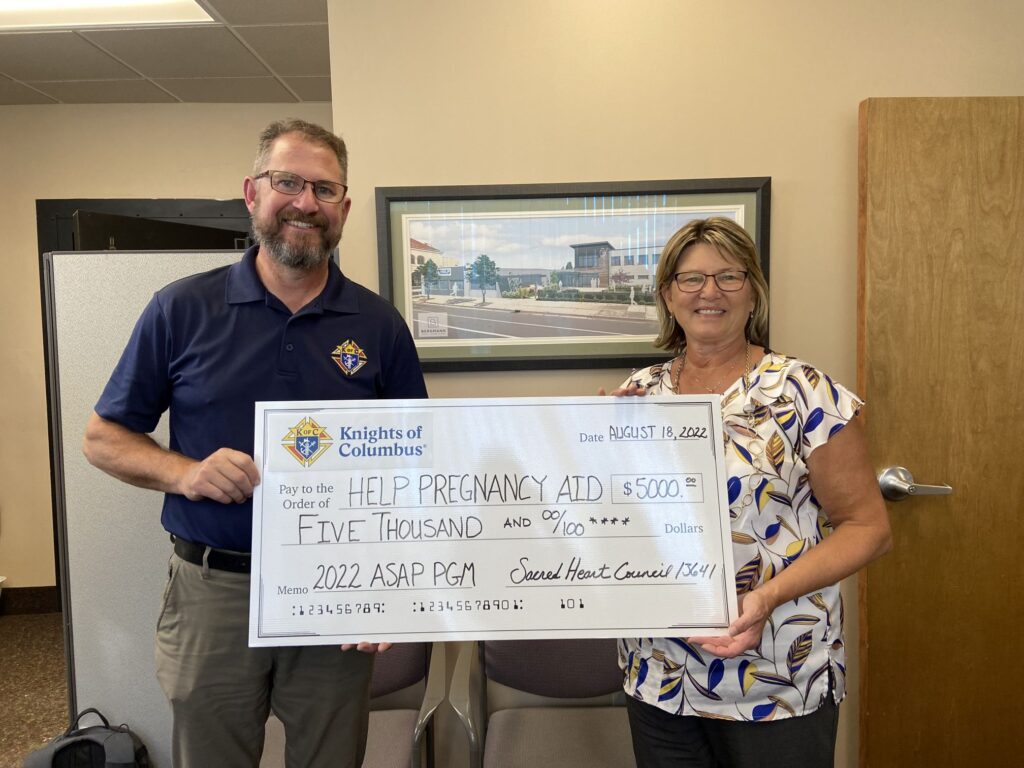 The Knights Of Columbus Supreme Council is responding to the overturning of Roe v. Wade with an immediate effort to make support available to pregnant women in need; particularly after their babies arrive through the Aid and Support After Pregnancy (ASAP) initiative. For every $500 a council or assembly donates to a pregnancy resource center or maternity home (up to $2,000), the Supreme Council will donate $100.
The Sacred Heart council has always been a strong supporter of local pregnancy centers. The council has completed 17 annual baby bottle boomerangs which have raised over $40,000 in donations and helped purchase an ultrasound machine for HELP through the Knights of Columbus Ultrasound Initiative.